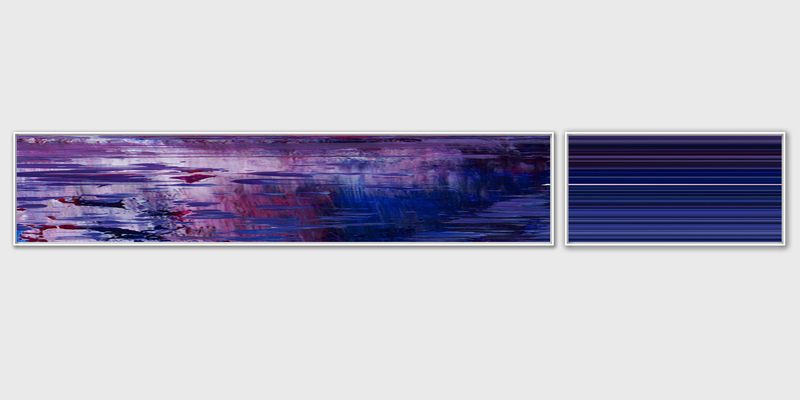 40 x 280 x 5 cm, © 2016, niet te koop
Tweedimensionaal | Grafiek | Digitaal

This Sons and Daughters painting is an amazing work of art that literally come forth out of the painting Eight 8-4000. Searching and stretching each discovery exposes the amazing, almost endless beauty that is inside the original painting. SD 8-4000 D03 shows a subtle movement and contrast in an asymmetrical diptych (40x200cm / 40x80cm), creating a beautiful energy.
This artwork is unique and original. It is offered and available only once on HDFINISH, gloss finish on aluminium, along with a slim metal white frame.