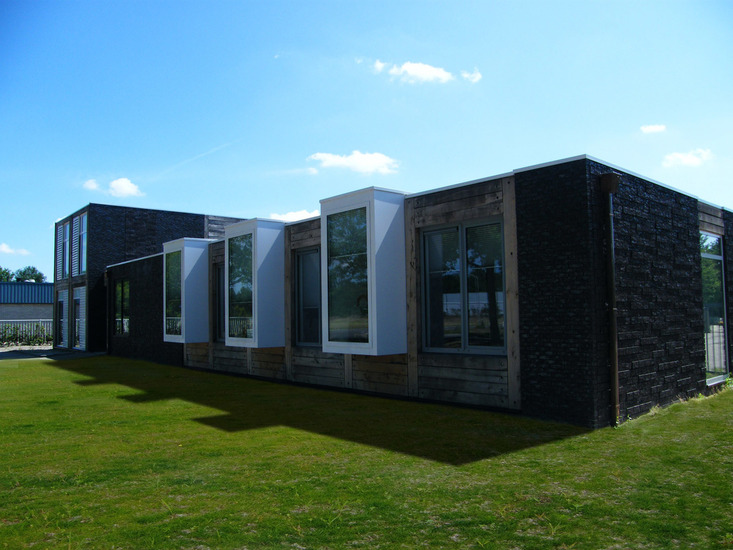 600 x 2500 x 2200 cm, © 2009, niet te koop
Ruimtelijk | Installaties
A plain office building of 500m2 has received a complete metamorphosis, turning into a large, modern, exclusive villa. The new appearance erases the memories of the old office building in a split second. When entering the villa every trace of the office is removed, leaving behind a spacious and impressive dwelling.